Counselling Code: 2726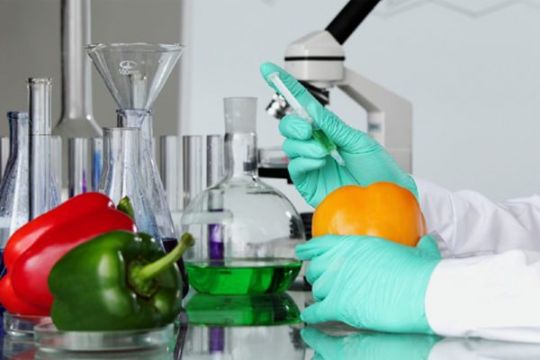 DEPARTMENT OF
Food Technology
The Department of Food Technology was established in the year 2019 to offer Bachelor of Technology in Food Technology. We are young, but rapidly growing department with over 60 students. We take great pride in developing future Food Technologists in the cotton city of Coimbatore. Our department proudly houses vibrant, dedicated and motivated faculty members with several specialized sub-disciplines: Food Processed Engineers, Bio Chemists, Food Technologists and so on., Our activities and mission of the Department falls into three categories: Teaching, Research, and producing Entrepreneurs. Our students are being prepared to be socially responsible leaders in the field of Food Engineering whether it is research and development, graduate study, or practice as Food technologists or Entrepreneurs. The main objective of the Department is to create trained and skilled human resources to cater to the needs of the rapidly growing food processing sector. The Department has signed MOU with many Food industries to train the students during the internships as well as for Placements.

Under Graduate Programme
B.Tech. Food Technology
4 Years
Description
B. Tech in Food Technology is an undergraduate program which is of a total of 4 years duration, divided into 8 semesters. The various areas of concepts in Food Engineering which are covered by B. Tech in Food Technology course include Food Processing and Preservation, Design of Food Processing Equipment, Food Packaging, Storage, etc.
supporting pm initiatives mapped with aicte

| S.NO | NAME OF THE CERTIFICATION | NO. OF STUDENTS |
| --- | --- | --- |
| 1 | Key changes from FSSC 22000 V5.0-V5.1 | 7 |
| 2 | 1SO 22000 : 2018 INTERNAL AUDITOR TRAINING PROGRAM | 16 |
| 3 | CAMPUS AMBASSADOR in greenaic | 02 |
| 4 | Workshop on SUGAR CRAFT | 5 |