The Office of the Controller of Examination is equipped with all the facilities such as computers, strong room, copiers, printers, latest COE software and adequate staff to conduct the examinations and publish the results. In order to maintain the confidentiality, dummy number system is introduced in answer scripts. The central valuation system is followed to ensure the standard. A well – planned academic calendar is prepared for each semester which schedules the examinations. Evaluation is based on continuous assessment and end semester examinations. Faculty members can enter the internal assessment marks in the COE software, as per the schedule announced by the COE, at the beginning of each semester.

The Components of the internal assessment such as tests, assignments, term papers etc. are planned in the regulations. Students have facility to see their internal marks through individual student login system. Question paper setting and valuation are done only by the external examiners possessing a minimum five years of teaching experience. Results are scrutinized by the passing board comprising the Principal, COE, all the heads of the department and a nominee from Anna University, Chennai. The Examination Result is published within two weeks of the last end semester examination in the college website. Provision of Revaluation, getting photocopy of the corrected answer scripts are also available.

To improvise the quality of examination and evaluation so as to ensure the credibility of examination system.
To ensure that all the component of the examinations system follows the regulations approved by the academic council of the institute in true letter and spirit to ensure quality.
To improve the examinations and evaluation policies of the institute to make them flexible enough to adopt the latest trends in Science, Engineering and Technology.
To make the examination system transparent that could share the information to all the students, faculty members and other stake holders.
To publish the results within a short span of time.
Team members
Controller of examination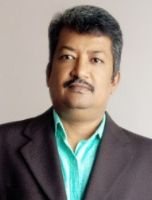 Dr. S. Sundararajan, M.C.A., M.Phil., Ph.D.
controller of examinations (coe)

Phone: 0422 – 6525552
Email: coe@snsct.org
Website: www.snsct.org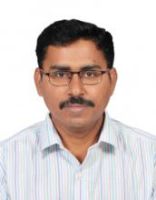 Dr. D. Prabakar M.E., Ph.D.
Assistant Controller of Examinations

Phone: 0422 – 6525552
Email: prabakar.d.coe@snsct.org
Website: www.snsct.org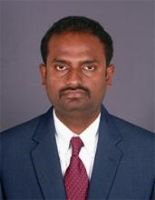 Dr. S. M. Swamynathan, M.E., Ph.D.
Examination Cell Coordinator

Phone: 0422 – 6525552
Email: swamyn.m.coe@snsct.org
Website: www.snsct.org


Design thinking CURRICULUM 
Regulation (2019) & DT – Curriculum (Autonomous)
UG REGULATIONS – REVISED – 2019
PG REGULATIONS – REVISED 2019


Academic Council Member Details
S.No
NAME AND MEMBER
DESIGNATION
1.

Dr.S.N.Subbramanian,

Chairman, SNS Institutions, Coimbatore-641035.
Chairman, SNS Institutions
2.

Dr.S.Rajalakshmi,

Correspondent, SNS Institutions, Coimbatore-641035.
Correspondent, SNS Institutions
3.

Dr.S.Nalin Vimal Kumar,

Technical Director, SNS Institutions, Coimbatore-641035.
Technical Director, SNS Institutions
4.

Dr. S. Chenthur Pandian

Principal, SNS College of Technology, Coimbatore-641035.
Chairmen of the Academic council, SNSCT
5.

Dr.R.Nadarajan

Professor and Head, Department of Applied Mathematics and Computational Sciences, PSG College of Technology, Peelameedu,Coimbatore – 641 004.(Mail id: nadarajan_psg@yahoo.co.in rn. amc.psgtech.ac.in)
Nominee of the university
6.

Dr.V.Geetha

Professor and Head, Department of Electrical and Electronics Engineering, Government College of Engineering, Salem – Bangalore Highways,Salem – 636 011. (Mail id: drvgeetha1967@gmail.com , Mobile: 9488334375 )
Nominee of the university
7.

Dr.J.Krishnamoorthi

Professor, Department of Metallurgical Engineering, PSG College of Technology, Coimbatore – 641 004.(Mail id: jkm.metal@psgtech.ac.in, hod.metal@psgtech.ac.in)
Nominee of the university
8

Dr.B.Sampathkumar,

Former Principal & Secretary, PSG College of Arts & Science, 35 D – Indra Nagar, Near Gold-wins, Civil Aerodrome (Post), Coimbatore – 641 014.
Nominee of Institution as an expert from Academic
9

Dr.V.P.Arunachalam,

Director, SNS Technical Institutions, Coimbatore – 641 035.
Special Invitee
10

Dr.S.Charles,

Principal, SNS College of Engineering, Coimbatore – 641 107
Special Invitee
11

Mr.V.Sundaram,

Former President - CODISSIA, Coimbatore. (Mail Id: thunderprofimaster@gmail.com)
Nominee of Institution as expert from Industry
12.

Mr.Vijay Kumar,

Deputy Director – MSME, Coimbatore.
Nominee of Institution as an expert from Industry
13

Mr.Suresh,

Technical Director, Sri Navasakthi Paper Boards, Tiruchencode(Mail Id: mouldsmith@gmail.com)
Nominee of Institution as an expert from Industry
14

Dr.M.Subramanian,

HoD - Aeronautical Engineering
Member
15

Dr. K.Senthilkumar,

HoD – Automobile Engineering
Member
16

Dr.A.Velumani,

HoD – Agri & Food Tech.
Member
17

Dr.K.Thirumalai Raja,

HoD/Civil & Chairman, BOS-CIVIL & CEP
Member
18

Dr.K.Sangeetha,

HoD/CSE & Chairman, BOS-Computer Sciences, IT & MCA
Member
19

Dr. N.J.R. Muniraj,

Dean/E&I & BME & Chairman, BOS – EIE,BME & EEE
Member
20

Dr.C.Ramakrishnan,

HoD -Electrical and Electronics Engineering
Member
21

Dr.L.M.Nithya,

HoD – Information Technology
Member
22

Dr.P.Tamil Selvam,

Dean- Mechanical Engineering & Mechanical and Automation Engineering & Chairman, BOS – MECH & MAE
Member
23

Dr.P.Vivekanandan,

Academic Coordinator, HoD/MCT & Chairman, BOS-Mechatronics, Aero, Auto & Agri
Member Secretary
24

Dr.A.Viswanathan,

Dean/S & H & Chairman, BOS – S & H
Member
25

Dr.P.Krishnaveni,

HOD /MBA & Chairman, BOS – MBA
Member
26

Dr.S.Sundararajan,

Controller of Examinations & HoD/MCA
Member
27

Dr.M.ManjulaDevi,

HoD – Chemistry
Member
28

Dr.P.Naresh Kumar,

HoD – Physics
Member
29

Ms.R.Vanitha,

AP- English
Member
30

Dr. O.R.Kavitha,

ASP – Civil
Member
31

Dr.R.Senthil kumar,

ASP – EEE
Member
32

Dr.S. Senthil kumar,

AP-MBA
Member
33

Mrs.J.Vasuki, ,

AP-IT
Member


Standing Committee Member Details
S.No
NAME AND MEMBER
DESIGNATION
1.

Dr.S.N.Subbramanian,

Chairman, SNS Institutions, Coimbatore-641035.
Chairman, SNSCT
2.

Dr.S.Rajalakshmi,

Correspondent, SNS Institutions, Coimbatore-641035.
Correspondent, SNSCT
3.

Dr.S.Nalin Vimal Kumar,

Technical Director, SNS Institutions, Coimbatore-641035.
Technical Director, SNSCT
4.

Dr. S. Chenthur Pandian,

Principal, SNS College of Technology, Coimbatore-641035.
Chairman of the Academic council, SNSCT
5.

Dr.V.P.Arunachalam,

Director, SNS Technical Institutions,Coimbatore – 641 035.
Special Invitee
6.

Dr.M.Subramanian,

HoD - Aeronautical Engineering
Member
7.

Dr. K.Senthilkumar,

HoD – Automobile Engineering
Member
8.

Dr.A.Velumani,

HoD – Agriculture Engineering & Food Tech.
Member
9.

Dr.K.Thirumalai Raja,

HoD - Civil Engineering & Chairman, BOS-CIVIL & CEP
Member
10.

Dr.K.Sangeetha,

HoD - Computer Science and Engineering & Chairman, BOS-Computer Sciences, IT & MCA
Member
11.

Dr. N.J.R. Muniraj ,

Dean/ECE & Chairman, BOS-ECE
Member
12.

Dr.C.Ramakrishnan,

HoD – Electrical and Electronics Engineering
Member
13.

Dr.L.M.Nithya,

Dean –CSE & IT & Chairman, BOS-Computer Sciences, IT & MCA
Member
14.

Dr.P.Tamil Selvam,

Vice Principal – Admin, Dean- Mech , MAE &, Chairman, BOS – MECH,AERO SPACE,AUTO,MCT & MAE
Member
15.

Dr.P.Vivekanandan,

Vice Principal - Academic & HoD/MCT
Member Secretary
16.

Dr.A.Viswanathan,

Dean/S & H & Chairman, BOS – S & H
Member
17.

Dr.P.Krishnaveni,

HOD /MBA & Chairman, BOS – MBA
Member
18.

Dr.S.Sundararajan,

Controller of Examinations & HoD/MCA
Member
19.

Dr.M.ManjulaDevi,

HoD – Chemistry
Member
20.

Dr.P.Naresh Kumar,

HoD – Physics
Member
21.

Ms.R.Vanitha,

AP- English
Member