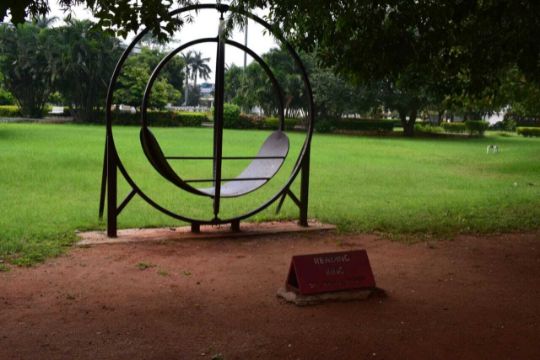 SNSCT Library:
A house of Knowledge
The Central Library of our college is housed in the ground floor of the Main Block in an area of 1440 Sq.m with 260 Seating Capacity. The objective is to provide learning/information resources and access to read or print e-resources to support the overall institutional community. SNSCT Vivekanandha Library is equipped with the latest books, journals in the field of Engineering, MBA, MCA, Science and Humanities, and daily Newspapers/Magazines. To enhance the user satisfaction, the library subscribes to DELNET & IEEE online Resources, including 1795 periodicals Indexed in abstract and DELNET (937) & IEEE (209) periodicals in full text. All the library resources can be accessed through bar coded technology. The Library is
fully computerized
for all its housekeeping operations using in house development library software that is well maintained and updated regularly. State-of-the-art technology is used for the library functioning and services.
Vivekanandha Library
Vivekanandha Library is a treasure house that supports the teaching and learning activities of all the Students, Research Scholars, Faculty Members and all other staff members. It is a valuable partner in the user's pursuit of excellence in learning and research. It is a Learning Resource Centre and supports the teaching and learning activities of all the Students, Research Scholars, Faculty Members and all other staff members. The books are encoded, cataloged and computerized according to the new technology system in order to meet the rapid growth of visitors and researchers. It collects, organizes, preserves and provides access to and services for a rich and unique record of human thought and creativity. The Library is housed in a separate fully automated and furnished block with an excellent stock of books, journals and magazines (National and International). Our value lies in the valuable information resources, services and facilities (NDL, NPTEL, Swayam Prabha (24x7 DTH Channel) that we provide to all users. With state-of-art equipment, we have the facility for the Satellite Communication link with world libraries.
Chief Librarian's Message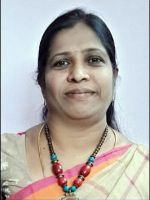 Dr. Shynee Martin,MA., M.L.I.S., M.Phil (H.S.C)., M.Phil (LIS)., Ph.D (LIS)., UGC - NET
Chief Librarian (30 Years)
Welcome to the SNS College of Technology, Vivekananda Library. The aim of our Library is to provide the most effective lending, references, proactive, current awareness and information provision services according to present and future users' needs. Also, our Library provides to maintain and develop access to SNSCT collections as a national research resource for the students, staffs and research community.
The library supports the academic programmes of our college through collections and services, which enable students and faculty to access, update their knowledge and information resources. This support empowers our constituencies to develop the information and technological competencies necessary to achieve their educational, research and professional goals.
This enables them to succeed in the workforce and apply lifelong learning skills. In the coming years, the library will be delivering much more user-focused and technologically sophisticated services, designed to meet the contemporary information needs of students, staffs.

Mrs. G. Nisha, M.COM., M.L.I.Sc.,
---

Mrs. Abinaya, B.A., M.L.I.Sc.,
Assistant Librarian
---

Mr. S. Rajendran, S.S.L.C.
Library Attender (12 Years)
---

Mrs.B.Sujatha, C.L.I.S.
Library Attender (4 Years)
---
Objectives
Establish right contact between the right book and the right reader at the right time.
Encourage and promote the systematic acquisition organization and dissemination of knowledge.
Organize the collection to provide prompt efficient services to the users
Co-ordinate the activities, cooperation and assistance among departmental libraries
Act as a center of information in all departments.
Central Library
Timings and membership
Working Days :
 8:30 am to 6:00 pm
Saturdays:
9.00 am to 5.00 pm
E-mail Id- librarian@snsct.org
Mobile No – 7550316701
Membership and Time Period for Books and Non-Book Materials
Particulars
Student
Staff
UG
PG
Faculty
Non-Teaching
Books
10
10
10
4
Non-Book Materials
10
10
10
4
Time Period
1st Issues Duration
15 Days
30 Days
Renewal Duration
15 Days/2 Times
30 Days/2 Times
OPAC - Intranet connection
| S. No | Resources | Total No. |
| --- | --- | --- |
| 1 | Books Volume | 68481 |
| 2 | Books Title | 18486 |
| 3 | e-BOOKS Volume | 8220 |
| 4 | e-Books Title | 4110 |
| 5 | Project Reports | 5077 |
| 6 | Journals (Print) | 122 |
| 7 | Magazines | 28 |
| 8 | Audio-Video CD's | 5116 |
| 9 | Back Volume | 3022 |
| 10 | E-Journals (IEEE & DELNET) | 1146 |
| 11 | NPTEL Video Content | 5611 |
| 12 | News Papers for Central Library | 11 |
library
book bank scheme
SNSCT Central Library has Book Bank facility as one of the section of the library for all our students. Students' welfare is the main objective to administer this facility. The main aim of this immense service is to help the needy students to fulfill their expectations. This scheme also avoids the need for the students to buy books from market at higher rates and with difficulties. Books from the Book Bank are issued for the whole semester and during every semester in addition to regular books students can borrow books from book bank for retention for the whole semester. This scheme aids in fulfilling student's requirement for the prescribed books on semester basis.
SNSCT
LIBRARY SPECIAL SERVICES
Availability of special collection of books, journals, required for the competitive examinations . (GATE, GRE, CAT, MAT, XAT, GMAT, SAT, TOEFL, ) to help the prospective aspirants hone their skills to face these examinations confidently.
Accessibility to the book-collection of the Library by author, title, subject, etc through OPAC (Online Public Access Catalogue) on several computer terminals spread over the college buildings.
Holdings of the library books are computerized and
Uninterrupted internet
Document Delivery Service: Arranging photocopies of articles from old learned periodicals to faculty members for R&D purposes.
Provision of Reprographic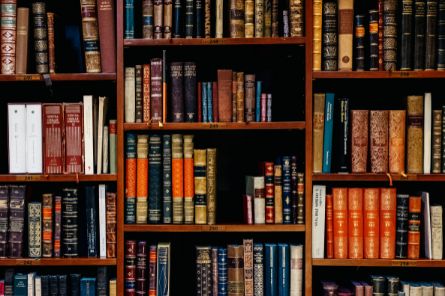 Initiatives
Collection of requirements of books, journals, magazines etc., for every academic year/ semester from all departments and recommended to the top Management for procurement.
Monitoring the availability of reprographic facilities to all the students.
Up gradation of infrastructure like providing/ increasing the internet Connectivity, digital library facilities, e-resources etc.
Recommendation for updating the available books with new editions.
Weekly one hour is allotted in the time table as library hour for students
OPAC service is installed for book access
Establishing a clean and calm environment inside the library to motivate the readers.
Fully automated barcode based user entry system
Installation of CCTV for effective functioning.
Features
Open access system
Digital library
Issue of reference books to during off working hours
Photocopier facilities
Responsive Web Design
OPAC (on line public access catalogue ) facilities
Separate department libraries
Additional books are issued for staff and students whenever required and
Question Bank facilities
No budgetary limit (need based budget)
Free internet access
Services
Bar coded circulation (Issue, Return and Renewal)
Open Access System
Digital Library Service
Reference Service
Multimedia Resource Service
Internet & Image Scanning & Barcode Scanning
User Education Program
Reprography
DELNET Access, Online Database Service (e-journals & e-books)
Web OPAC Service
Audio – Visual service ( LCD projector, Wide screen, More than 1836 CDs/DVDs, Wi- Fi Internet etc.,)
NPTEL E-learning Facility
NDL Access.
Bar coded User Entry System