Counselling Code: 2726
Our Department of Food Technology has a number of distinguished faculty panels who has an affluent blend of both industry and academic experience. They constantly disseminate and impart applied knowledge to the young minds through our mentor-mentee system.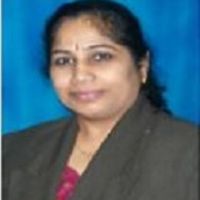 Dr A. VELUMANI M.E., Ph.D
HEAD OF THE DEPARTMENT
hod.agri@snsct.org
It is my distinct pleasure to welcome you to the website of the Department of Food Technology at the SNS College of Technology. The department has hub of qualified efficient and experienced faculty members and good lab facilities. The design thinking curriculum majorly deals with the manufacturing of machineries for food processing, processing of new products and development, preserving and packaging of food etc., . Besides this, curriculum also offer courses on IOT, Sensor application in fabrication of processing machineries, latest software tools in analysing the food quality data etc. to acquire the global standards of food technologists.
Looking at future for food technology, it's obviously very promising and food technology professionals can make a successful career as

Food quality Certified Engineers,
Food Processing Engineers,
Machinery inspectors
Research Scientists
Organic Chemists
Food quality Inspectors
Managers and Accountants
Food Processing Companies
Catering Establishments and services

Food Research Laboratories

Packaging Industries
Consultant
Entrepreneur and so on.

Our students are being prepared to be socially responsible leaders in the field of Food Processing and Engineering whether it is research and development, graduate study, or practice as professional certified Food technocrats.