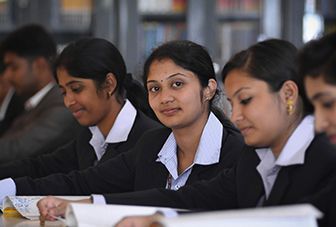 DEPARTMENT OF
electronics and instrumentation  engineering
The department of EIE has been started in the year 2011, with an intake of 60 students. The department has 09 highly qualified and dedicated faculty members, involved in Teaching, Research and Consultancy work. The department houses 7 laboratories namely Measurements & Instrumentation Lab, Transducers & Measurements Lab, Industrial Instrumentation Lab, Process Control Lab, Virtual Instrumentation Lab, Instrumentation System Design Lab and Project Design Lab with state of the art instruments.

The department has placed more than 85% of its students in leading software and core Industries and is planning to achieve 100% placement. Most of our students are undergoing projects in leading industries. Apart from the regular academic schedule, our students are encouraged for activities such as Industrial Tours, Internships, Inplant Training, publications in leading journals, workshops and seminars, Guest lectures, Symposiums and conferences. Our students are active members of NSS and also take part in social awareness campaigns.

Our faculty members have presented more than 30 papers in national and international conferences and published their research works in more than 20 leading journals.

Under Graduate Programme
B.E. Electronics and Instrumentation Engineering
4 Years Course
Course Description
BE Electronics and Instrumentation Engineering is an advanced branch of engineering focusing on the areas of electronics, instrumentation and control for systems within the industry.
supporting pm initiatives mapped with aicte

THE LIMCA BOOK OF RECORD: Walking Image of Mahathma Gandhi with Cane using 1 Rupee Coins (1 Lakh Coins) was set by Mr. V. Aravindan (2012-2016), Department of Electronics and Instrumentation Engineering.
WORLD SILAMBAM CHAMPIONSHIP:SILVER – 01 and BRONZE-04 Won by Mr. B. Surya Kannadasan (2012-2016), Department of Electronics and Instrumentation Engineering.
BEST OUTSTANDING STUDENT AWARD: Won by Mr. N. Karthikeyan (2013-2017), Department of Electronics and Instrumentation Engineering.
Mr. R. Venkatesh received ISTE Best Student Award during 2015-16.
Mr. J. Vikash received ISTE Best Student Award during 2019-20.
Mr. Gowtham, Karthikeyan N ,Sri Mathilakshmi M, Hemnath Priya S, Hemanth Priya S under the guidance of Mr.S.Prince Samuel Presented the Final year Project on National Level Project Contest held St. Vincent Palloti College of Engineering and Technology ,Nagpur,Maharshtra on Jan 27,28 2017 and won the third Prize with Cash award of Rs.8000.
All the EIE students are having their ISTE chapter membership
The Department of Electronics and Instrumentation Engineering organised the National level RESEARCH CONCLAVE on 02.02.19. The speakers were 1. Dr. Upendra Kumar Singh 2. Dr.K.Purushothaman 3. Dr.K. Kathirvelu and 4. Mr.U.Chandra Mohan.