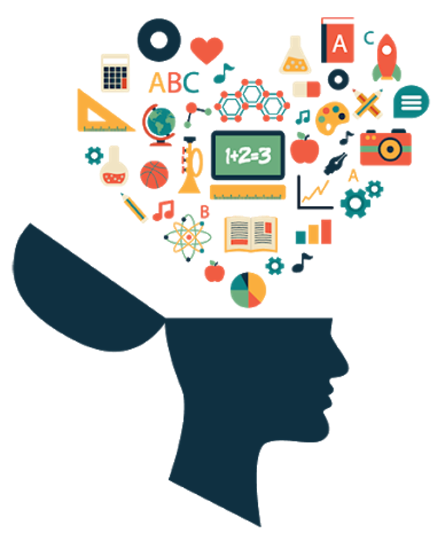 department of
 

Electrical & Electronics Engineers
C

ENTER FOR

L

EARNING AND

T

EACHING
Curriculum is framed according to AICTE and Anna University norms. The IIT's, NIT's, leading Indian Universities and reputed autonomous college model syllabi are referred for curriculum and syllabi development.

Department follows a systematic process and plan for development of Design Thinking curriculum. For framing the curriculum, Two branches are mingled consist of Electrical & Electronics Engineering and Electronics & Instrumentation branch. It is named as the Board of Studies of Electrical Sciences.

The Board members are University Nominee, Industrial Experts, subject experts from reputed Institutions, faculty members and alumnus. The current needs of the industry / society are assessed by taking into account and the feedback reports given by the various stakeholders are incorporated in designing the curriculum.

Balanced curricular components are considered while framing syllabus as per university norms. Components are such as Design Thinking, Human Sciences, Basic Sciences, Engineering Sciences, Life Skills, Professional Core, Professional Electives on Five Technologies, Professional Tools, Open Electives and Career Courses are considered. Appropriate credits to each component, allotment of theory / practical sessions are decided by the Principal and the Head of the Department.

our curriculum
design thinking
based educational framework

Institutional courses
dt courses
design thinking      

life skill development
communicative english
professional communication
personality development
foreign languages
global business ethics and law
verbal/quantitative aptitude/reasoning
essence of global culture
program
dt courses
emerging mooc courses   

2 coding languages
2 department specific tools
basic s&h courses
program specific engineering/ arts/ science/ core/ elective courses
5 innovative technologies
career
dt courses
    mini projects    

internships
industrial training
industrial projects
students exchange programme
capstone project
4 career tracks
non-academic
dt courses
weekend online practice 

coding
subject domain specific
vqar
innovative technologies/tools
extra curricular activities
yoga/ meditation/ reading/ club activities/ sports/ top contest PARTICIPATION
career DT Courses

4-career tracks

ENTREPRENEURSHIP
Business Model Canvas
B.Plan, Pitching and Negotiation
Finance and Economics
IPR Drafting
---
CORPORATE RECRUITMENT
Mock Interviews

Personal Psychology

Job search

Resume Building, Interview Process and On boarding

Advanced VQAR
---
GOVERNMENT RECRUITMENT
Personal Psychology
General Knowledge
Resume Building
Interview Process             
Advanced VQAR (Govt, Bank, and UPSC)                
---
HIGHER  EDUCATION

Advanced VR (TOEFL/IELTS)

Advanced QAR (GRE, GMAT and GATE)                                                                                                       
---