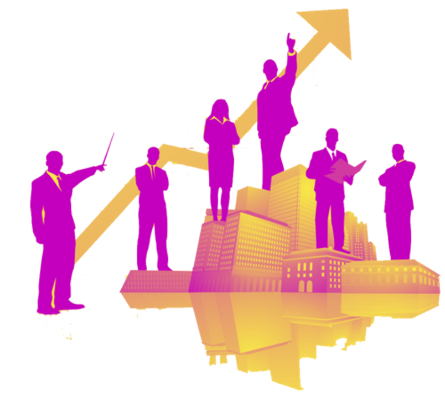 department of bio-medical engineering
i

ndustry

i
nstitute
p
artnership
C
ell
IIPC identifies the industrial expectation and promotes institutional preparation for meeting industrial needs by facilitating sponsored R&D projects, seminars, workshops and various other industrial training programmes. Industry Institute partnerships reflects in equipping faculty to latest practices and makes the students industry-ready by providing exposure to current industry practices, and hone their skills to adapt changing technologies. The primary focus of IIPC is to interact with elite industries in and around Coimbatore, and extend the efforts in establishing partnership with industries across the country in near future.
industry institute partnerships

mou
Kongnad Hospital, Coimbatore
BRJ Ortho Centre & MAK Hospital, Coimbatore
TMI Systems, Bangalore
V. G. Hospital, Coimbatore
Prime Biomedical Pvt. Ltd., Tiruppur
Build My Project, Nehate Niwas, Mumbai
AIMST University, Malaysia
Kumaran Medical Centre, Coimbatore
Edex Academy Ltd, New Zealand
Silicon valley health ventures, USA
Carevium, Inc, USA
The Industry Institute Partnership Cell (IIPC) synergies the academic activities of this institution with the needs of all types of industries with strategic planning and implementation. SNSCT IIPC is functioning efficiently thanks to the excellent rapport developed with the industries in and around Coimbatore.
Objectives

Offering technical consultancy to the specific needs of the industries
Conducting energy audit at all industries for saving energy
Offering courses on the latest developments in engineering and technology to practitioners
Carrying out development activities in collaboration with industries and governments
Imparting in-plant training to students and faculty members at industries
Arranging industry and public sector sponsored project assignments for students

Biomedical Engineer

Sales/Service Engineer

Bio-Materials Developer

Biomedical Scientist

Rehabilitation Engineer

Medical Technology Developer

Artificial Organ Design Engineer

Bio-Mechanics Engineer

Clinical Engineer
PLACEMENT STATISTICS 2020
| S.No | COMPANY NAME | PACKAGE IN LPA | Number of Students Placed | Company Type (Core/General/IT/Management) |
| --- | --- | --- | --- | --- |
| 1 | APOLLO Hospital | 2.5 LPA | 4 | CORE |
| 2 | cardionics | 10000 /Intern (2LPA) | 2 | CORE |
| 3 | globe health care | 10000 /Intern (2LPA) | 1 | CORE |
| 4 | CTS | 4.5 LPA | 2 | IT |
| 5 | Breath support system | 8000/Intern (2LPA) | 5 | CORE |
| 6 | Sun medica | 8000/Intern (2LPA) | 2 | CORE |
| 7 | decathalon | 3LPA | 1 | IT |
| 8 | CAPEGIMINI | 4LPA | 1 | CORE |
| 9 | VWR | 2LPA | 2 | CORE |
| 10 | B-ARM Medical Technologies | 2LPA | 1 | CORE |
| 11 | Pinnacle healthcare | 2LPA | 1 | CORE |
| 12 | Future Generali | 3.5 LPA | 2 | CORE |
SCOPE OF INTERNSHIP

Help students grow personally in the context of their career and personal goals.

Help students develop strong ties with a professional they can trust, ask for advice, and foster their own networking channels.

Get an inside view of an industry and organization/company

Gain valuable skills and knowledge

Make professional connections and enhance your network

Get experience in a field to allow you to make a career transition
SCOPE OF IN-PLANT TRAINING (IPT)
In-Plant Training (IPT) will provide an industrial exposure to the students as well as to develop their career in the high tech industrial requirements. Reputed companies are providing in-plant training to Students. Here students are initially get counseled in order to emerge out their interest in various streams and what are all the basic concepts they know on that domain. After the successful completion of studies students has to face this competitive world with this knowledge to face many problems and to find the right solutions which is to be solved in the minimum duration of time. The in-plant training is totally different from the class environments.

Vindhuja B.S from Final year Department of biomedical engineering, attended two month internship on Microfluid Analysis at IIT chennai 27.05.2018 to 28.07.2018
Jeevanandham J, Vignesh.M from final year Department of biomedical engineering student attended a 20 days internship on servicing – Surabhi Healthcare system, coimbatore from 04.12.2018 to 25.12.2018.
Veena, Vindhuja,Suryamathi,Sujitha,Sangeetha and 15 students from final year department of biomedical engineering has attended a 20days internship on 3Dprinting- Medsby, Coimbatore from 04.12.2018 to 24.12.2018
Kavipriya from final year biomedical engineering students has attended a ten days Internship at – Kavery medical care Hospital, Chennai from 11.06.2018 to 20.06.2018
A, Vindhuja B.S from final year biomedical engineering students has attended 15 days internship on Troubleshooting of medical equipment – Technoworth medical care & clinical engineering from 01.06.2018 to 15.06.2018
Roobanarthana, Akshaya.A & Suryamathi from Final year department of Biomedical Engineering, attended a one week Hospital Training at BRJ Ortho Centre and MAK Hospital. Coimbatore from 04.12.2017 to 12.12.2017
Keerthi. Keerthika, Lakshmi from final year department of biomedical engineering has attended a 15days Hospital Training at Kongunadu Hospital, Coimbatore from 15.12.2017 to 30.12.2017
Rathinaselvam R From final year department of biomedical engineering, attended a Hospital Training at Sakthibala Hospital, Rajapalayam From 09.06.2018 to 20.06.2018
Chandiraleka from final year department of biomedicsal engineering, attended a 7 days Hospital Training at SM Hospital, Devakottai from 13.06.2018 to 20.06.2018
Roobanarthana,Veena, Divyadharsan, from final year biomedical engineering students has attended 15 days IPT on Troubleshooting of medical equipment – Medical India, Chennai from 01.06.2018 to 15.06.2018
R Raj kumar.C from final year department of biomedical enginering has attended a 10 days Hospital Training at Neuro foundation, Coimbatore from 19.06.2018 to 30.06.2018
R Sneha prabha Kavipriya aravindan and 14 students from Final year biomedical engineering attended a Internship at Tiyan Infotech , Coimbatore 04.12.2018 to 24.12.2018
Third Year students of department of Biomedical Engineering went for 3 days Industrial Visit from 19.07.2018 to 21.07.2018 to Mysore. 45 students and 2 faculty members went to a company named Ace Components, Mysore & Kaynes Technologies, Bangalore and gained knowledge on Applications of Instrumentation on 20.07.2018 and 21.07.2018.
SMT Technologies 102, Bakar Arang Industrial, Estate, Kawasan Perusahaan , Ringan Bakar Arang, 08000 Sungai Petani, Kedah. 09.2019
Gieger (M) Sdn Bhd,Jalan Sutera Idaman 1, Taman Batik, 08000 Sungai Petani, Kedah
SHARP / S&O Electronics (M) Sdn Bhd Lot 202, Bakar Arang Industrial Estate, Kedah, 08000 Sungai Petani, AIMST Staff Mr Girish/Senior Lecturer/FECT. 06.09.2019