Counselling Code: 2726
Our department of Aeronautical Engineering has a number of distinguished faculty panel who has an affluent blend of both industry and academic experience. They constantly disseminate and impart applied knowledge to the young minds through our mentor-mentee system.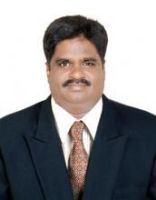 Dr.M.Subramanian M.E., Ph.D.
Professor & HOD
hod.aero@snsct.org
Aeronautical Engineering is a fascinating and high-technology discipline more than 110 years old, still requiring much more contribution from engineers and scientists to broaden its scope and application to develop next generation Hypersonic Aircrafts, fast whisper- quitehelicopters, reusable space crafts, Launch vehicles etc. Aeronautical engineering is an ever developing discipline full of exciting opportunities and challenges with several private players entering the aeronautical industry, the opportunities are going to be better and better. Job opportunities for an Aeronautical Engineer in India lies with government owned air service, aircraft manufacturers and research centers like Hindusthan Aeronautics Limited, National Aeronautical Laboratories (NAL), Aerodynamic Development Agency (ADA), Defense Research and Development, Private Organizations, etc. Concepts of Aeronautical Engineering (Aerodynamics/Thermal/Structure) is also applied to design and development of innumerable fluid flow devices such as Compressors, turbines, pumps, combustors, etc. Hence many of the Aeronautical Engineers cater better placement opportunities in the private and public manufacturing sectors and thus contribute well for the development of the efficient products. Students also get ample opportunities to pursue their higher studies (M,E./M.Tech./M.S. and then PhD) after completion of B.E. Aeronautical Engineering at reputed institutions in India and Abroad with sufficient financial support.
The Faculty and students of our department are engaged in acquiring cutting edge technology and the excellent infrastructure facilities available in the department allows them to delve into pushing the boundaries of the state of the art of technology. The Autonomous status of the Institution is an added advantage to incorporate the latest subjects demanded by the Industries and Research centers. Apart from achieving academic performance, the students are encouraged to take part in co-curricular and extra-curricular activities. Implant training in the Industries and Research centers which are indeed mandatory for all the students so that the teaching-learning process will match with the Industry/Research centre expectations of the graduate skills. Students are encouraged to take part in seminars, national and international conferences, publishing technical papers in the reputed journals to outshine in the field of their specialization. Dedicated professors of our department play a vital role in imparting valuable knowledge, inculcating discipline, proving assistance and support to be successful in this fast-growing domain.
My best wishes and greetings to all the students who are aspiring to become Aeronautical Engineers and take India to the forefront of developed nations.