department of civil engineering

facilities
The Department of Civil Engineering was established in the year 2009 and presently it offers Under graduate program in Civil Engineering and Post graduate program in Structural Engineering.The infrastructure facilities include various well equipped and maintained laboratories, seminar hall, Wi-Fi enabled SMART classrooms to support e-Learning, and a departmental library etc.,
STRENGTH OF MATERIALS LABORATORY
Strength of Materials laboratory is well equipped with latest equipment's. The students are enriched with the knowledge of hardness of steel, the impact strength, double shear test and tensile strength of rods used in construction.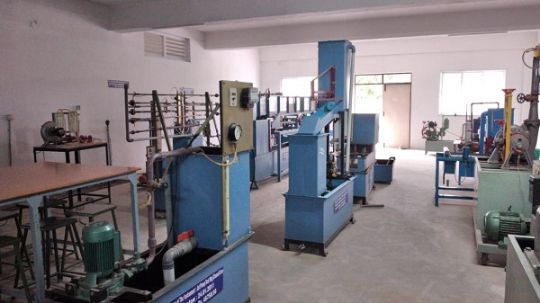 FLUID MECHANICS LABORATORY
Fluid Mechanics Laboratory explains the study of fluid behavior, its dynamics and statics, the basic properties of fluids and also a basic knowledge of the terms and quantities defined for fluids.

CONCRETE AND HIGHWAY LABORATORY
Concrete and Highway Engineering offers facilities for testing building and pavement materials (cement, steel, fine, coarse aggregate and bitumen etc.,) and structural elements (beam, slab and column) for their strength, behaviour and suitability in various applications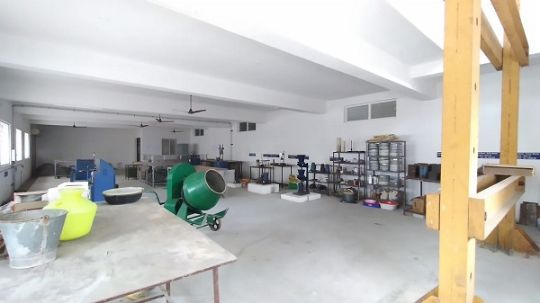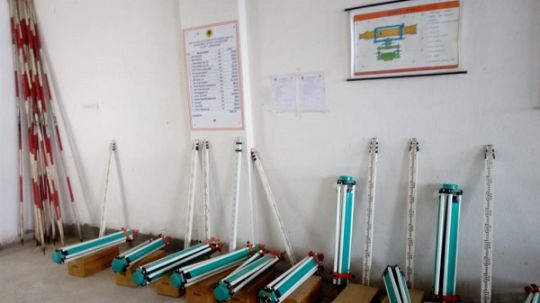 SURVEYING LABORATORY
The lab is equipped with all the latest survey equipment's such as Total station, Auto level GPS etc. Consultancy services are offered in the field of surveying of land and partition of land's properties all over Tamilnadu

SOIL MECHANICS LABORATORY
Soil Mechanics laboratory is the most important one among all other Civil engineering laboratories, since it is doing the basis of foundation design, Highway pavement design & Permeability analysis of soils. Soil lab has major role in consultancy by doing foundation design through Standard Penetration Tests.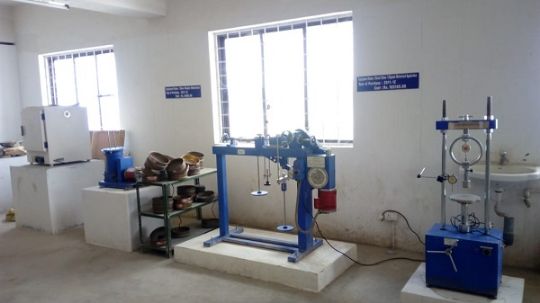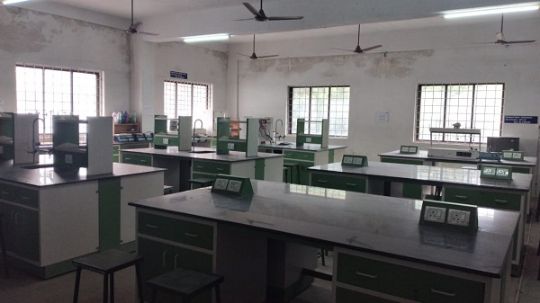 ENVIRONMENTAL ENGINEERING LABORATORY
Environmental Engineering laboratory is well equipped with the latest equipment's and testing facilities in the area of drinking water quality analysis, waste water analysis, sludge analysis, salt contents in soil etc.

CAD LABORATORY
The CADD lab has been created exclusively to cater training of all students in the latest software's. It is a lab with well-equipped software's with high defined systems research in all aspects of system design for applications spanning in all areas of Civil and Structural Engineering.