Counselling Code: 2726
department of INFORMATION TECHNOLOGY

facilities
All the classrooms are spacious, well ventilated and equipped with WIFI facility, Newspaper stand and Glass Board. Besides all classroom are fitted with colour blinds to reduce the glare during ICT usage. Overhead Projector with UPS connection for uninterrupted power supply. One – third of classes are equipped with Smart board for the enhanced learning experience. All the classroom also provided with Notice board which displays latest programs and other information related to particular class
CLASSROOM FACILITIES
All the classrooms are spacious, well ventilated and equipped with WIFI facility, Newspaper stand and Glass Board. Besides all classroom are fitted with colour blinds to reduce the glare during ICT usage. Overhead Projector with UPS connection for uninterrupted power supply. One – third of classes are equipped with Smartboard for the enhanced learning experience. All the classroom also provided with Notice board which dispalys latest programs and other information related to particular class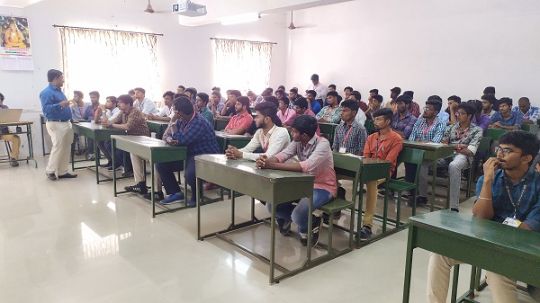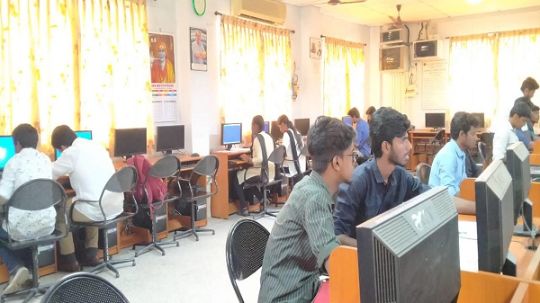 COMPUTER CENTER II – LABORATORY
Computer Center II is facilitated with advanced systems to work and develop programs based on the courses Data structures and Algorithms and Database management system. The main purpose of Data structures and Algorithms lab is to study fundamental data structures, their design, implementation, efficiency and in solving problems. The Database management system lab aims at providing students the knowledge about the Database Environment. Students are made familiar with Oracle Software and Visual Basic, .Net.

COMPUTER CENTER III – LABORATORY
Computer Centre -III comprises of Operating systems, Cryptanalysis and Java Programming Laboratory. The operating systems lab familiarize the student with Linux basics, file locations, Window System, terminals, basic commands. Cryptanalysis lab helps students to implement the cipher techniques and develop the various security algorithms. They are made to use different open source tools for network security and analysis. Java programming lab provides to develop java programs and it enhances the advance knowledge to learn about J2ME and advanced versions.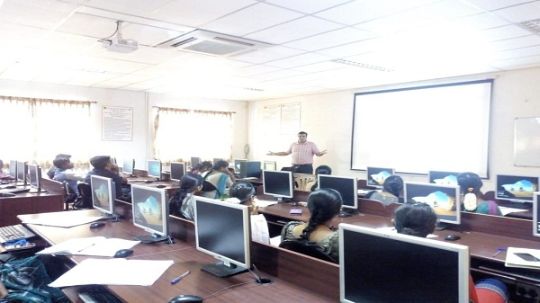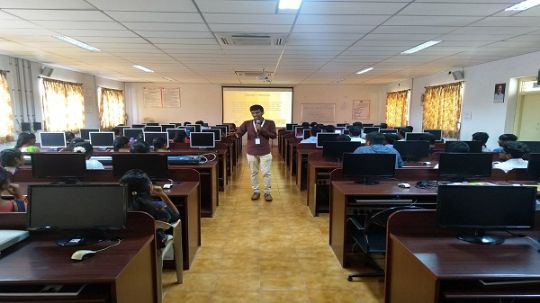 COMPUTER CENTER IV – LABORATORY
The Computer center IV specifically provides a learning platform to develop mobile applications. From this lab students know the components and structure of mobile application development frameworks for Android and windows OS based mobiles. Also understand how to work with various mobile application development frameworks. They learn to design and implement various mobile applications using emulators.

HARDWARE AND NETWORK – LABORATORY
Hardware and networking lab made students familiar with the basic hardware tools and its usages, basic networking and data transfer and simulations like network simulator and implementation of TCP and UDP services.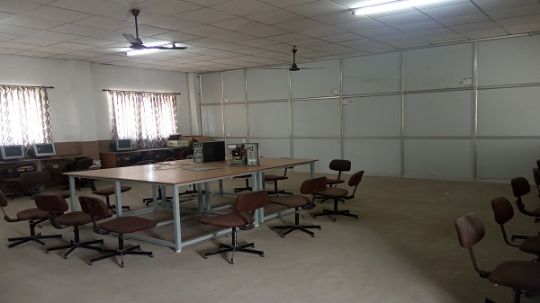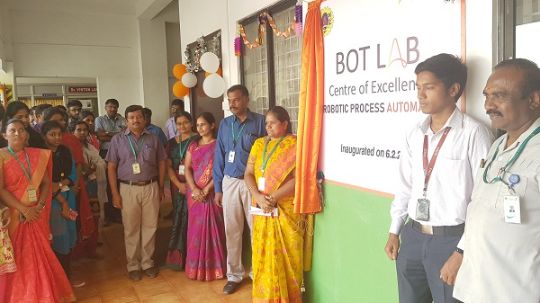 BOT LABORATORY (Sponsored by Automation Anywhere)
The machines in this lab are advanced with i5 processor with 16GB RAM.The RPA software worth of Rs.75 Lakhs is installed for the knowledge enhancement of students. Bot lab enterprise-grade platform uses software bots that work side by side with people to do much of the repetitive work in many industries. It combines sophisticated RPA, cognitive and embedded analytic technologies. It enables the students to develop simple chatbots.