department of COMPUTER SCIENCE AND engineering

facilities
The Department of Computer Science and Engineering (CSE), was established in the year 2002. Nearly after two decades, it has grown into one of the major departments with a dedicated team of 50+ experienced and qualified faculty members demonstrating quality in teaching with an astonishing record of academic excellence and we uphold this reputation with confidence. The department offers Bachelor of Engineering in Computer Science and Engineering with an intake of 180 students. It also offers a Master of Engineering in Computer Science and Engineering (CSE) with an intake of 18 students and Doctor of Philosophy in thrust areas. The B.E CSE programme is accredited by National Board of Accreditation (NBA), New Delhi and permanently affiliated to Anna University.

CLASSROOM FACILITIES
All the classrooms are spacious, well ventilated and equipped with WIFI facility, Newspaper stand and Glass Board. Besides all classrooms are fitted with colour blinds to reduce the glare during ICT usage. Overhead Projector with UPS connection for uninterrupted power supply. One – third of classes are equipped with Smart board for the enhanced learning experience. All the classroom also provided with Notice board which displays latest programs and other information related to a particular class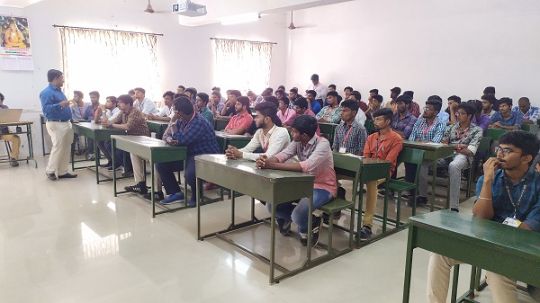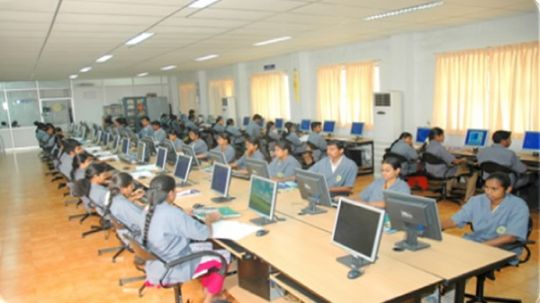 COMPUTER CENTER – I – OPEN SOURCE LABORATORY
Free Open Source Software and internet lab are to familiarize students with the various Open source software like Linux, Network Simulators, MySQL, Eclipse and Glomosim . The students can understand the purpose of open source tools in real time application development.


MULTIMEDIA LABORATORY
This laboratory is equipped with higher level graphics NVIDIA GeF GT730 2GB DP DVI to do 3D animation using 3Dmax software, 2D animation operations using "Flash" Tool, perform sound editing operations using sound forge software, image editing operations using Photo shop Tool and to achieve various effects using swish max software.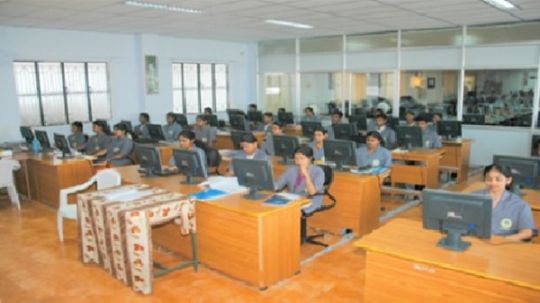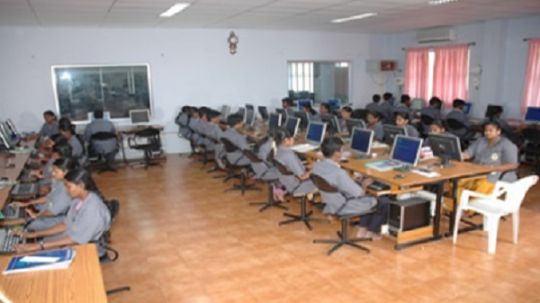 COMPUTER CENTER – V NETWORK LABORATORY
The laboratory is equipped with computer network systems designed for the students to learn the concepts of the communication technologies in LAN's and WANs and in Routing and Switching. These systems are located in a separated standard equipment room and can be remotely accessed through the computer terminals.Lots of various enterprise-level network equipment exists in the laboratory, including advanced routers, Ethernet switches, IEEE 802.11a/b/g/n wireless access points, and the tools for cable making and testing. The software of computer network simulator is installed in the computers of the laboratory, used for the students to learn how to design and manage network systems.

COMPUTER CENTER – IX – WEB TECHNOLOGY LABORATORY
The Laboratory is used to enable the students to develop web applications using tools. As a consequence the goal is to familiarize students not with particular tools and frameworks but to make them understand that there is a vast array of practical solutions which they can choose from when deciding to do web development.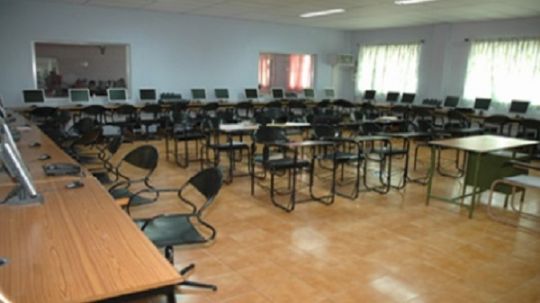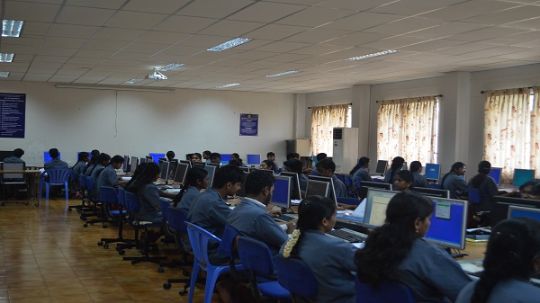 COMPUTER CENTER – VI – OBJECT ORIENTED PROGRAMMING LABORATORY
The Laboratory is used to enable the students to analyze and design an application, system, or business by applying object-oriented programming, as well as using visual modeling throughout the software development process to guide stakeholder communication and product quality.

COMPUTER CENTER – VII – DATA ANALYTICS LABORATORY
Analytics Lab provides a unique meeting point for engineers, social scientists, and data scientists to brainstorm and develop algorithms to extract useful insights from large amount of raw data. It also provides hands-on training to the students, entrepreneurs, and innovators on application of various analytical tools and techniques for business decision-making.The Lab mainly houses necessary hardware platforms and software tools for the Healthcare Data Analytics, Business and New Venture Analytics, Financial Data Analytics domains of research in data analytic.

CLOUD LABORATORY
This lab was established for Internet of Things (IoT) in collaboration with Andes Technologies, Taiwan Centre for Development of Advanced Computing (CDAC). This lab provides a platform for developing IoT applications and Cloud. Andes CPU cores are applied to applications including 5G, ADAS, AI/machine learning, AR/VR, audio, block chain, Bluetooth, cloud computing, data centers, gaming, GPS, IoT, MCU, security, voice recognition.