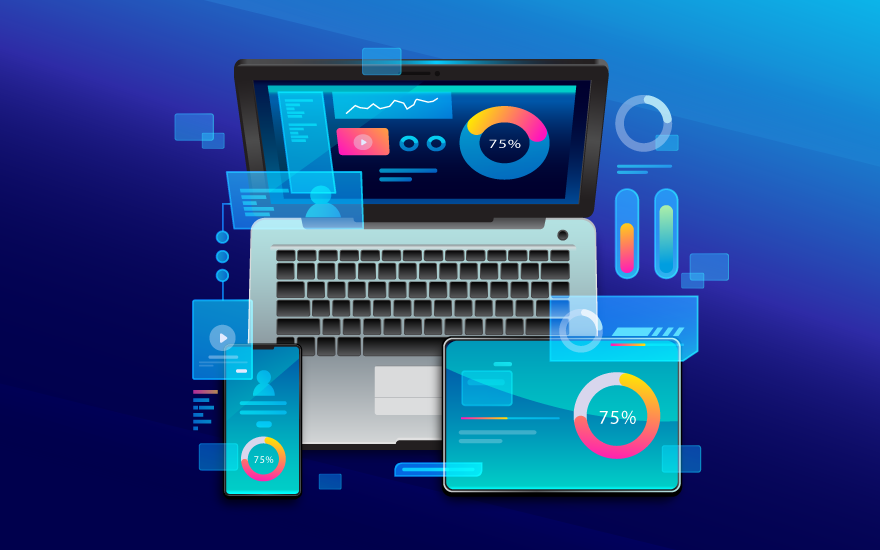 DEPARTMENT OF
Computer Applications (MCA)
The department was established in the academic year 2005 and offers Master of Computer Applications (MCA) programme with the intake of 60, and it has emerged into a very successful one. MCA is a two year Post Graduate programme, which is designed to provide comprehensive knowledge of computer science, with emphasis on applications. Our students are performed well in academics and richly contributed to the growth of the college by bagging 25 University ranks for the past years. The advancement in technology is challenged by the excellence of Master of Computer Applications, which occupies a prominent place in this college.

The department is provided with excellent academic infrastructure like ICT enabled class rooms, well equipped laboratory and department library with digital contents. The department maintains an exclusive question bank and course notes in digital form prepared by our faculty. The department is regularly conducting technical events, industrial visits, internship training and extra curricular activities in order to develop the overall personality of the student. The employability opportunities are more bright and available to the students through regular industry interaction, industry recommended curriculum, seminars, workshops and career development courses. Our distinguished alumni are offering their valuable services in various organizations and are playing vital role in the growth of our department.

The well qualified, experienced and committed faculty of the department strives for developing new and smart generation of computer professionals with proper transformation of leadership, commitment and moral values. The department faculty members have diverse research interests and actively participating and organizing national/international conferences and publishing research articles in reputed peer reviewed journals.

Post Graduate Programme
Master of Computer Applications (MCA)
Student Intake : 60
Description
MCA course provides in-depth and extensive knowledge about various aspects of computer applications. Students are taught everything related to software, hardware, and networking with the studies of IT, Data structures & Mathematics.
supporting pm initiatives mapped with aicte