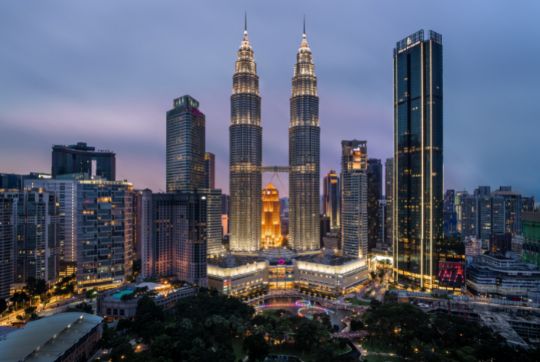 INTERNATIONAL RELATIONS
The International Relations of SNS College of Technology with Companies, institutes and universities all over the world helps the students to explore diverse environments and various cultures across the globe. International Relations help the institute to connect students and faculty with peers across the entire planet. The international partner universities and Industries are spread in countries throughout the world – Malaysia, New zealand, USA, South korea,etc. SNS organizes Global Immersion Programme every year for our students and Faculty members to visit foreign Universities and Industries for global exposure.

Global Immersion Programme

GLOBAL IMMERSION PROGRAMME, AIMST UNIVERSITY, MALAYSIA
Department of Electronics and Instrumentation Engineering and Biomedical Engineering, SNS College of Technology organized a One week Global Immersion Programme from 4th Sep 2019 to 10th Sep 2019 at AIMST University, Malaysia for our students and Faculty members. The motive of this programme is to provide global and regional knowledge to the participants with regard to across borders of business environment and to understand the current challenges through sharing of thoughts and experiences from academic and industry practitioners. It was blended with Industrial visits to Multinational companies like Sharp Electronics, SMT Technologies and Geiger where the students and Faculties were practically exposed to the manufacturing process of various Electronics Products and Mechanical Products.
AIMST University enabled us to enjoy their campus amenities like Sports complex, Swimming pool, working in their department labs and to explore tourist spots in Malaysia like Penang Hill, Penang Little India, Kek Lok Si Temple, Kualalampur Batu Hill Murugan Temple, Twin Towers, Shopping malls etc.

At the end of the programme, a MoU (Memorandum of Understanding) was signed between SNS College of Technology and AMIST University, Malaysia. 34 students and 10 Faculty members were benefitted out of this programme.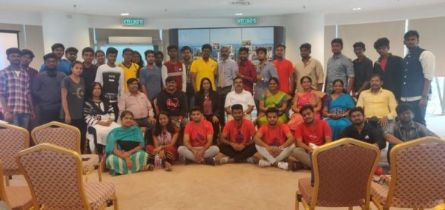 VISIT TO

PRINCE OF SONGKLA UNIVERSITY, THAILAND
Mr.A.Natarajan Associate Professor of Mechanical Department from SNSCT visited Prince of Songkla University, Thailand , during the period of 17th to 20th August 2017 and presented a technical paper on "Improving the energy efficiency in the manufacturing industries by implementing sustainable energy management techniques".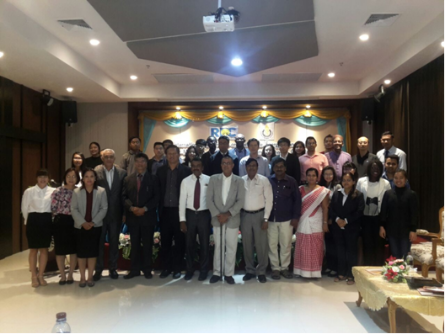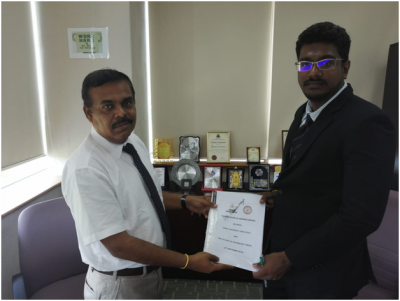 MOU WITH AIMST UNIVERSITY
MOU WITHEDEX ACADEMY, NEWZEALAND AND CADEMIUM INC, USA
PRINCE OF SONGKLA UNIVERSITY, THAILAND


INTERNATIONAL ASSOCIATION



INTERNATIONAL CONFERENCE ON ELECTRICAL SCIENCES (ICES) 2020
Department of Biomedical Engineering and Electronics & Instrumentation Engineering organized "International Conference on Electrical Sciences (ICES 2020)" in association with AIMST University, Malaysia on 20th and 21st February 2020
Dr.Kahar Osman,Faculty of Mechanical Engineering, Universiti Tecknologi Malaysia, has given invited talk on "Computational Fluid Dynamics" during the 'International Conference on Mechanical & Building Sciences (ICMBS'16)' on 23rd March 2016 to the Mechanical Faculty and Research Students.



ICSNS
Organised Second IEEE International Conference (ICSNS'18) in association with Kyungpook National University, Daegu, South Korea on "Soft Computing and Network Security" on February 14-16, 2018.
WINNERS AND RUNNERS OF SNS IDEATHON
SNS to Singapore, an Educational trip
Unforgettable Singapore Educational Trip gave an Experience, Exposure, Enjoyment, Networking, Learning, Leadership, Friendship, Sharing, Caring, Understanding, Realization and Happiness.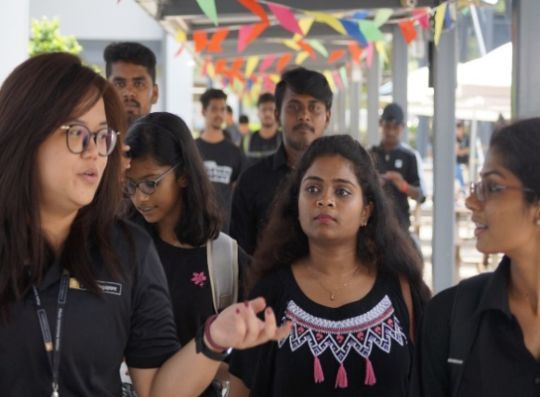 Wings on Air
SNS institutions have been a pioneer in various educational initiatives, to add one more feather to its cap, an educational trip to Singapore was sponsored by the Management for the promising participants of Ideathon and Hackathon event. Singapore, has taken gigantic strides in Economic, Scientific and Industrial growth. The Singapore Educational Trip, (25 July to 28 July 2018) aims to give an insight on global educational methods and standards, real life Industrial scenarios, and a view of various culture and arts. 22 Students, 5 Faculty members and our Technical Director, Dr. S. Nalin Vimal Kumar have visited leading universities there, namely, National University of Singapore, Nanyang Technical University and Curtin University. Globalization has opened the doors for students to be a part of MNCs and foreign corporations, to ensure acquaintance of students with the intricacies of operations in foreign lands, a visit was planned to Accenture liquid Studio IOT Research Lab. 

Day2: Jurong Bird Park, Nanyang Technical University, Curtin University, SunTec Convention & Exhibition Centre, Night Safari
Day3: NUS Smart System Institute, Geotechnical Engineering Laboratory – NUS, SunTec Convention & Exhibition Centre, Singapore University of Technology and Design (SUTD), Accenture Liquid Studio Singapore, Sentosa Island.
Day4: Shopping, City Tour
Fully sponsored by the Management, for 22 students and 5 faculty members.