Counselling Code: 2726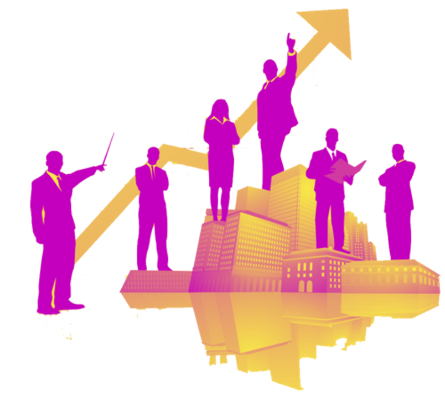 department of agriculture engineering
i

ndustry

i
nstitute
p
artnership
C
ell
IIPC identifies the industrial expectation and promotes institutional preparation for meeting industrial needs by facilitating sponsored R&D projects, seminars, workshops and various other industrial training programmes. Industry Institute partnerships reflects in equipping faculty to latest practices and makes the students industry-ready by providing exposure to current industry practices, and hone their skills to adapt changing technologies. The primary focus of IIPC is to interact with elite industries in and around Coimbatore, and extend the efforts in establishing partnership with industries across the country in near future.
industry institute partnerships

mou
M/s. Escorts Tractor and Training Division, Bangalore
M/s. Magnificient Engineers, Coimbatore
M/s.Moon Foods Pvt.Ltd, Tiruchengode
M/s. NIRAI
The Industry Institute Partnership Cell (IIPC) synergies the academic activities of this institution with the needs of all types of industries with strategic planning and implementation. SNSCT IIPC is functioning efficiently thanks to the excellent rapport developed with the industries in and around Coimbatore.
Objectives
offering technical consultancy to the specific needs of the industries
conducting energy audit at all industries for saving energy
offering courses on the latest developments in engineering and technology to practitioners
carrying out development activities in collaboration with industries and governments
imparting in-plant training to students and faculty members at industries
arranging industry and public sector sponsored project assignments for students

Food Technologist

Nutritional Therapist

Product Development Scientist

Process Development Scientist

Quality Manager

Regulatory Affairs Officer

Scientific Laboratory Technician

Technical Brewer
PLACEMENT STATISTICS 2020
| S. No | Company Name | Package in LPA | Number of Students Placed | (Core/General/IT/Management) |
| --- | --- | --- | --- | --- |
| 1 | Roots irrigation pvt Ltd | 1.8 | 9 | Core |
| 2 | Jain irrigation system pvt lmt | 1.2 | 11 | Core |
| 3 | Bull agro implements | 1.68 | 2 | Core |
| 4 | Magnificent engineers | 0.96 | 2 | Core |
| 5 | Modern dairy machines | 1.08 | 5 | Core |
SCOPE OF INTERNSHIP

Help students grow personally in the context of their career and personal goals.

Help students develop strong ties with a professional they can trust, ask for advice, and foster their own networking channels.

Get an inside view of an industry and organization/company

Gain valuable skills and knowledge

Make professional connections and enhance your network

Get experience in a field to allow you to make a career transition
SCOPE OF IN-PLANT TRAINING (IPT)
In-Plant Training (IPT) will provide an industrial exposure to the students as well as to develop their career in the high tech industrial requirements. Reputed companies are providing in-plant training to Students. Here students are initially get counseled in order to emerge out their interest in various streams and what are all the basic concepts they know on that domain. After the successful completion of studies students has to face this competitive world with this knowledge to face many problems and to find the right solutions which is to be solved in the minimum duration of time. The in-plant training is totally different from the class environments.

S.No
STUDENTS NAME
YEAR
NAME OF THE COMPANY
NATURE OF TRAINING
INTERNSHIP PERIOD
FROM
TO
1
S.Gowtham,S.Subarmaniam, S.Madhubala,M.Ragavi, M.Kirthika
II
Gateway, City Tower, Coimbatore
Iot
19/12/19
24/12/2019
2
P.Arunkumar, T.Muthumanikam, K.NarendraGuptha, M.Krishna Kumar, B.S.Manimaran
II
Sri Samundeeswari Food Products Pvt Limited, Vellore
Food Processing
09/12/2019
13/12/2019
3
R.SakthiBalaji, V.DevaPrasannam, S.Gowtham,K.Sampath Kumar
II
Sakthi Sugars Limited, Aapakudai
Food Processing
17/12/19
21/12/2019
4
T.Divakar, P.SathiyaMoorthi
II
Vanagam, Kadavur
Organic Farming
03/12/2019
10/12/2019
5
Monisha A , Monisha S S
III
Gee Vee Tea Industries, Nilgiri
Food Processing
02/12/2019
11/12/2019
6
DurgaDevi.B Devadharshini.M
III
Grasswood Tea Producer Company, Ooty
Coffee Industry
05/12/2019
10/12/2019
7
Abirami S Kamali S Swathi A HarithaDharshini R Hemapriya K Jenifer M
III
Coco Peat Substrates, Sivagangai
Food Industry
12/12/2019
14/12/2019
8
Muhilan R Vignesh R
III
Milidhane Tea Factory, Kotagiri
Tea Industry
06/12/2019
10/12/2019
9
D.SalfarHidhaya
III
Prajaa Fruits, Chennai
Organic Industry
09/12/2019
13/12/2019
10
Akashya A
III
Nilgiri Farm Producer Company, Ooty
Tea Industry
27/11/2019
06/12/2019
11
A.Swetha, R.Kaviya,S.Sindhuja, A.Pradeepa Mary, S.J.DhanusuPriya, M.Diviya, M.Hema
II
Aavin, Ooty
Coffee Industry
16/12/2019
20/12/2019
12
P.Arunkumar, S.J.DhanusuPriya, S.Gowtham, K.NarendraGuptha, M.Hema, M.Ragavi, P.SathiyaMoorthi,S.Gowthaman, K.Natchatra, Kumaresan
III
Gem Edible Oil, Kunnathur
Oil Industry
05/12/2019
15/12/2019
13
S. Madhumita
IV
Naga Limited
Food Industry
12/4/2019
2/4/2020
14
Swetha A
II
Aavin Milk Society
Food Industry
12/16/2019
12/20/2019
15
Vignesh R
III
Gem's Edible Oil
Food Industry
12/19/2019
12/29/2019
16
Devadharshini.M
III
Garswood Tea Produce Company
Food Industry
12/5/2019
12/10/2019
17
Durga Devi. B
III
Garswood Tea Produce Company
Food Industry
12/5/2019
12/10/2019
18
A.Vinothini
III
Aavin Dairy Farm
Food Industry
11/27/2019
2/29/2020
19
Sharlini S.S
III
Aavin Dairy Farm
Food Industry
11/27/2019
11/29/2019
20
Babisha.R.N
III
Aavin Dairy
Food Industry
11/27/2019
11/29/2019
21
Monisha A
III
Gee Vee Tea Industries
Food Industry
2/2/2020
2/12/2020
22
Sivasree. M
III
Gem Edible Oil
Food Industry
12/5/2019
12/15/2019
23
M Kiruthika
II
Gateway Softwares
Food Industry
12/16/2019
12/20/2019
24
K.Natchatra
II
Sri Samundeeeswari Food Products P.Ltd
Food Industry
12/9/2020
12/13/2019
25
Kaviya.R
II
Aavin Milk Factory
Food Industry
12/16/2020
12/20/2019
26
Anusurithi. R
II
Regional Coffee Research Station
Food Industry
12/5/2020
12/20/2019
27
Poonguzhali.K.E
III
Gem Edible Oil Industry
Food Industry
12/5/2020
12/15/2019
27
Poonguzhali.K.E
III
Gem Edible Oil Industry
Food Industry
12/5/2019
12/15/2019
28
Subiksha.M
III
Gem Edible Oil Industry
Food Industry
12/5/2019
12/15/2019
29
Dhanushya S
III
Gem Edible Oil Industry
Food Industry
12/5/2019
12/15/2019
30
Gurothanaa.T
III
Gem Edible Oil Industry
Food Industry
12/5/2019
12/15/2019
31
Geethanjali. E
III
Aavin Diary Plant
Food Industry
11/27/2019
11/29/2019
32
Nithish P
Mildhane Tea Factory
Food Industry
12/6/2019
2/12/2020
33
Abishake.S
II
Macwoods Tea Company
Internship
15/03/2021
22/03/2021
34
Akilan G
II
Sakthi Sugars Limited
Internship
17/05/2021
21/05/2021
35
Charlotte Mashiya R
II
Aavin Industry
Internship
01/02/2021
05/02/2021
36
Dharsika. B
II
The New Tasty Food Production
Internship
15/03/2021
22/03/2021
37
Harini S G
II
Aavin Dairy Industry
Internship
01/02/2021
05/02/2021
38
Hasika S
II
Aavin Dairy Industry
Internship
01/02/2021
05/02/2021
39
Kaviya Priya R
II
Aavin Dairy Industry
Internship
01/02/2021
05/02/2021
40
Kowsalya C
II
Macwood Tea Company
Internship
15/03/2021
22/03/2021
41
Krishna A S
II
Sakthi Sugars Limited
Internship
17/05/2021
21/05/2021
42
Lokesh S
II
Sakthi Sugars Limited
Internship
17/05/2021
21/05/2021
43
Ranjana.P
II
Aavin Dairy Industry
Internship
01/02/2021
05/02/2021
44
Samyuktha.S
II
Aavin Dairy Industry
Internship
01/02/2021
05/02/2021
45
Sreeja V
II
Aavin Dairy Industry
Internship
01/02/2021
05/02/2021
46
Vijaya Mallaiya. J
II
Agricultural Engineering Department (Govt. Of Tamil Nadu)y
Internship
09/08/2021
13/08/2021
47
Vinoth G
II
Ghcl Limited (Iflo)
Internship
01/02/2021
07/02/2021
48
Yogesh D
II
Ghcl Limited (Iflo)
Internship
01/02/2021
07/02/2021
49
Prasanth. A
II
Sakthi Sugars Pvt Ltd
Internship
12.04.2021
26.04.2021
50
Sivaanesh.J
II
Sakthi Sugars Pvt Ltd
Internship
12.04.2021
26.04.2021
| S.No | NAME OF THE INDUSTRY & ADDRESS | DATE | DURATION | NO OF STUDENTS BENEFITED |
| --- | --- | --- | --- | --- |
| 1 | Reliable Cashew Processing Industry, Plot no.429, Road no10., Industrial Area, Bikampady,, Mangalore, Karnataka 575011 | 08.08.2019 | 1 Day | 45 |
| 2 | Kamat Oil Industries, Hittalamakki, Gokarn, Karnataka 581344 | 09.08.2019 | 1 Day | 45 |
| 3 | Central Food Technological Research Institute, Cheluvamba Mansion, Valmiki Rd, opp. Railway Museum, Devaraja Mohalla, CFTRI Campus, Kajjihundi, Mysuru, Karnataka 570020. | 13.08.2019 | 1 Day | 42 |
| 4 | Indian Institute of Science, CV Raman Rd, Bengaluru, Karnataka 560012. | 14.08.2019 | 1 Day | 42 |
| 5 | Deepika Tea Factory, Kottakombai, Tamil Nadu 643201. | 22.03.2020 | 1 Day | 46 |
| S.No | NAME OF THE INDUSTRY & ADDRESS | DATE | PURPOSE OF VISIT |
| --- | --- | --- | --- |
| 1 | AGRIPLAST TECH INDIA PRIVATE LIMITED, No-13,Victorian Meadows, Behind Bageecha Resturant,Old Airport Varthur Road, Bengaluru, Karnataka 560037. (Coimbatore) | 08.08.2019 | Internship |
| 2 | SONALIKA AGRO SOLUTIONS, Roop Nagar, Hoshiarpur, Punjab 146001. (Coimbatore) | 16.08.2019 | Internship |
| 3 | GROWRITE SUBSTRATES (INDIA) PVT LTD, 1061, Avinashi Rd, STV Nagar, Odayamapalayam, Tamil Nadu 641004. | 23.08.2019 | Internship |
| 4 | CRYSTAL TEA PVT. LTD, 1, 14, TVS Nagar – Koundampalayam Rd, Ashok Nagar West, P and T Colony, Koundampalayam, Coimbatore, Tamil Nadu 641030 | 23.08.2019 | Internship |
| 5 | V.K.S. FOODS PRIVATE LIMITED,31, Subramaniam Rd, R S Puram West, Coimbatore, Tamil Nadu 641002. | 19.08.2019 | Internship |
| 6 | EPC IRRIGATION, 7TH CROSS, NO.57, Bharathi Park Rd, Saibaba Colony, 641043 | 23.08.2019 | Internship |
| 7 | PLASTRO IRRIGATION, 6, Sathyamoorthy Road, Ram Nagar, Ram Nagar, Coimbatore, Tamil Nadu 641009. | 28.08.2019 | Internship |
| 8 | KOVAI ENGG. No. 88 A, Iyer Hospital Road, Near Kannapiran Mills, Sowripalayam Post, Coimbatore, Tamil Nadu 641028 | 20.08.2019 | Placement and Internship |
| 9 | GOMATHI ENGG. SERVICES, 214, Aathiyur Rd, Chinnagoundanvalasu, Tamil Nadu 638103. | 20.08.2019 | Placement and Internship |