Our department of Mechatronics Engineering  has a number of distinguished faculty panel who has an affluent blend of both industry and academic experience. They constantly disseminate and impart applied knowledge to the young minds through our mentor-mentee system.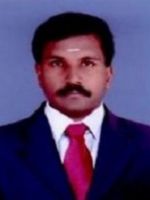 vice principal (academics) Professor & HOD
vp.academics@snsct.org
PROFESSOR and HEAD (ACADEMICS)
hod.mct@snsct.org
Mechatronics Engineering is synergistic combination of Mechanical, Electronics and Computing to generate a simpler, economical and reliable system. The term "Mechatronics" was coined by Tetsuro Mori, the senior engineer of the Japanese company Yaskawa in the year 1969. An industrial robot is a prime example of a Mechatronics system which includes aspects of electronics, mechanics, and computing to do day-to-day jobs. 
The Department of Mechatronics Engineering is distinctively positioned to educate the technological leaders of tomorrow. The Mechatronics field is challenging and can elevate students to greater career success if they work hard. The state-of-the-art setting ensures that students have access to all the latest learning tools and enables them to attend classes just around the corner from companies where they find fulfilling and challenging internships and careers. The diversity of expertise of the faculty helps the students to acquire skill in all of the discipline of mechanics, electronics and computing. Moreover, the students are nurtured to become world-class professionals in various Industries or evolve as entrepreneurs in their own innovative way.