Our department of Civil Engineering has a number of distinguished faculty panel who has an affluent blend of both industry and academic experience. They constantly disseminate and impart applied knowledge to the young minds through our mentor-mentee system.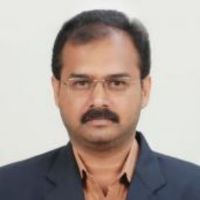 Dr. K. THIRUMALAI RAJA, B.E., M.E., Ph.D.
ASSOCIATE Professor & HOD
hod.civil@snsct.org
Welcome to the Department of Civil Engineering. The department of Civil Engineering was established in the year 2009. The department is offering courses at undergraduate level, post graduate level and PhD level. The primary goal of the department is to train the students to become good citizens with moral values and sound technical knowledge. Dedicated faculty members graduated from reputed universities having rich field experience offers high quality education with practical exposure. The department is established with well-equipped laboratories to meet out industrial needs and also to carry out research works in the areas of Structural Engineering, Concrete Technology, Nano Materials, Applications of GIS in Civil Engineering, Water Resources Engineering and Environmental Engineering. Our Department has successfully completed many consultancy assignments in the areas of Concrete Mix Design, Material Testing, Design of Multi Storeyed Buildings, Surveying, which have lead to generation of funds for the department. Being an autonomous institution, the curriculum has been designed to produce engineers with higher employability and entrepreneurial skills. The team of faculty members and the non-teaching staff members strive to ensure that all the young students have a strong education with leadership skills that will make the students well-qualified to take leadership roles in the future.