Counselling Code: 2726
Our department of  AUTOMOBILE ENGINEERING has a number of distinguished faculty panel who has an affluent blend of both industry and academic experience. They constantly disseminate and impart applied knowledge to the young minds through our mentor-mentee system.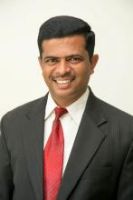 Dr.K.Senthilkumar., M.E., Ph.D.,
Professor & HOD
hod.auto@snsct.org
Welcome to the Department of Automobile Engineering. The department of automobile engineering was established in the academic year 2013-14 with a sanctioned intake of 60. The objective of this B.E. Automobile Engineering programme is to give students a broad exposure in the design, development and testing of automobiles.
Furthermore, the program trains students to meet the technological challenges and diverse needs of the industry with the best-in-class knowledge in vehicle designing, manufacturing, troubleshooting and managerial aspects to meet global demands and professionally competent and responsible engineering graduates. Our students have made notable achievements in the field of Automobile Engineering in the recent past and made us proud.